What I can help you with:
Aromatherapy Consultation
You can have a custom-tailored blend formulated just for you and your needs. Your own personalized product. Ooh la la!
Cost: $60. Your custom blend is included in this cost with the exception of diffuser blends that would be an additional $10 because they are much more concentrated.
When you contact me to arrange a consultation, I will send you an intake form to complete. It covers areas such as your basic health history, medications, and emotions. This will help me determine the best essential oils for your unique situation. Once you return your intake form, we can schedule a time to meet. If you are overwhelmed by completing forms, please let me know and we can find a way to do this together.
At the consultation, I will gather more information about any significant items on the intake form. You will also have the opportunity to smell oils specifically chosen for your issue to determine which ones you like the best. I always love the spontaneous smile that blossoms on a person's face when they smell an oil that they love. And it amazes me how each person has such individual aroma preferences. After our meeting, I will take time to mull over the options and determine which oils will be most appropriate for your signature blend.
Within 48 hours of our visit, your aromatherapy product will be ready for you. And about a week or two after that, I will connect with you by phone or email to follow up on your experience with the blend. At that time, we can discuss whether any minor adjustments to the product are needed.
Refills of your special blend can be obtained at a cost of about $10-$20. I will have the formulation for your product on file. A meeting is not necessary for a refill although you might decide you would like to address another issue with aromatherapy at that time.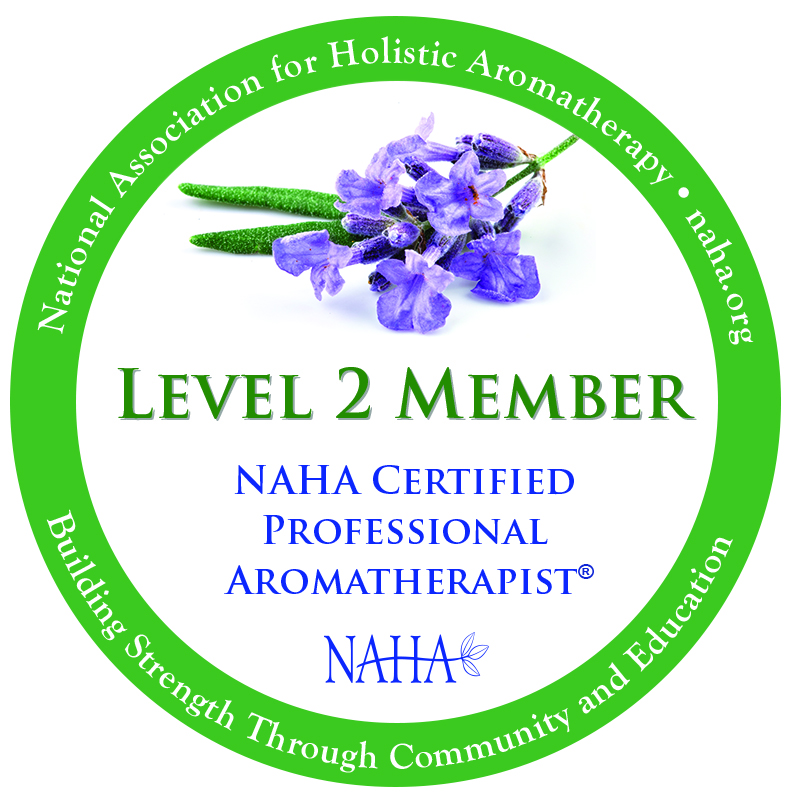 Subsequent aromatherapy consultation visits
Cost: $30. Includes the cost of the meeting and one product (diffuser/stock blends will be an additional $10).
The meeting would follow a similar format but would only take about 30 minutes since we would have obtained most of the basic information about your health at the initial visit.
Come learn and have fun/Classes
In the near future, I will start teaching some classes where you too can learn about essential oils.
Here is a sampling of the types of classes that might be available:
Particular oils (for example, what to do with that bottle of lavender you have sitting in your cupboard)
Specific issues (such as sleep or digestion)
Seasons (e.g. back to school, Christmas, summer)
A gathering with your group of friends (For example, maybe a group of you from work would like your own private class to learn how to use essential oils for something like dealing with stress). It could even be at a location of your choosing.
And, of course, you can never leave an aromatherapy class empty-handed. In every class, we will make some products together for you to take home.